Sienna Sky Earrings
Sienna Sky Earrings are designed and made in the USA by Left Hand Studios. Sienna Sky Earrings are fun, casual earrings that are comfortable to wear and handcrafted to last. Each piece is carefully designed to capture a love of animals and nature. You'll also find many other designs that reflect an appreciation for the whimsical. Earrings are made with metal, crystal beads and other materials and completed with hypoallergenic gold-filled or .925 sterling ear wires.
All items can be picked-up curbside or delivered to your home.
Please call the store to purchase: (248) 548-2424.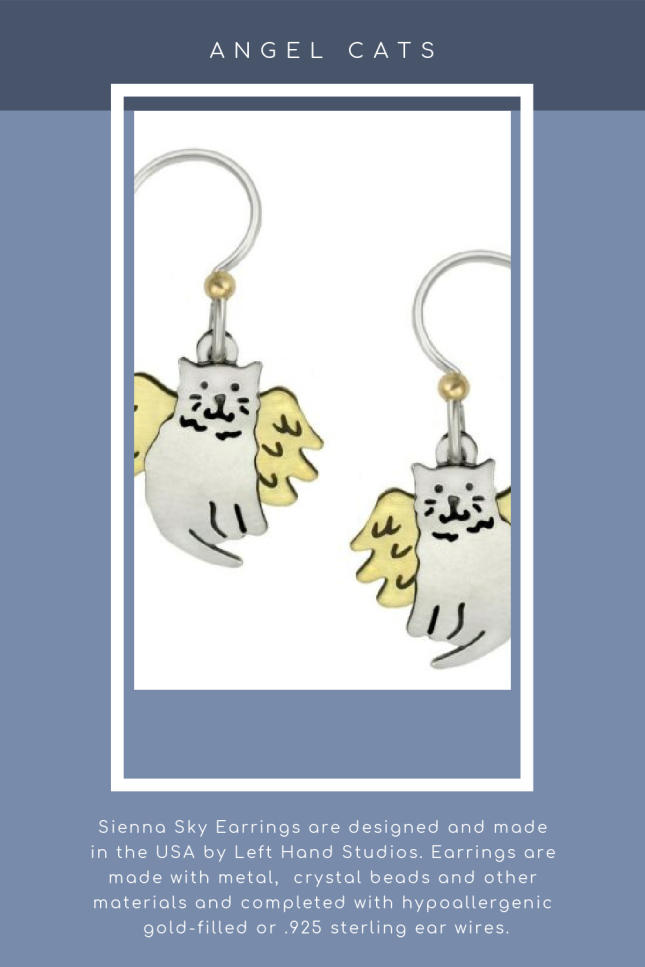 American Robin $19.99 Angel Cats $19.99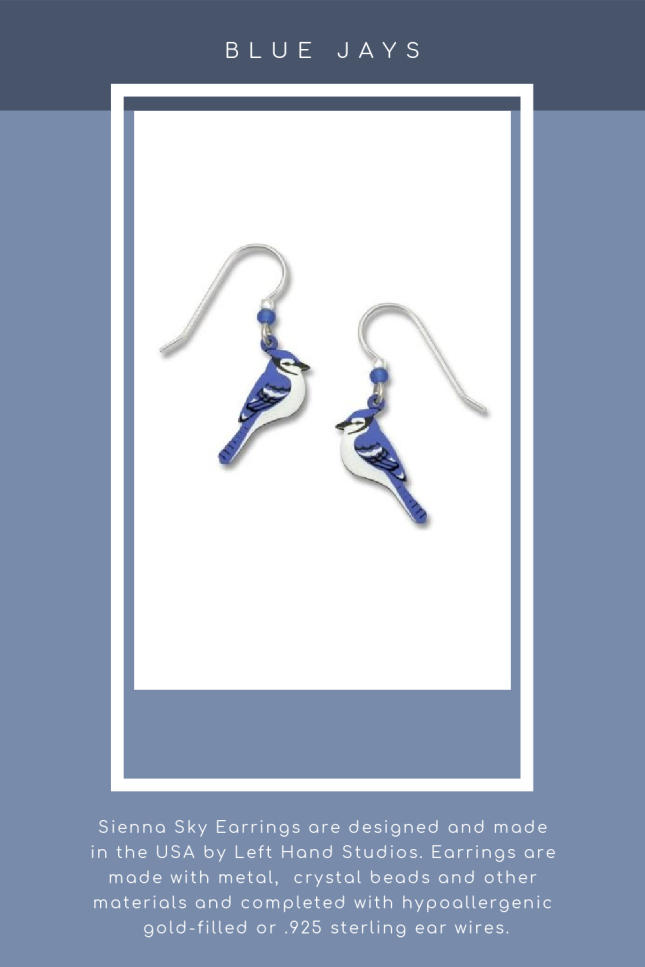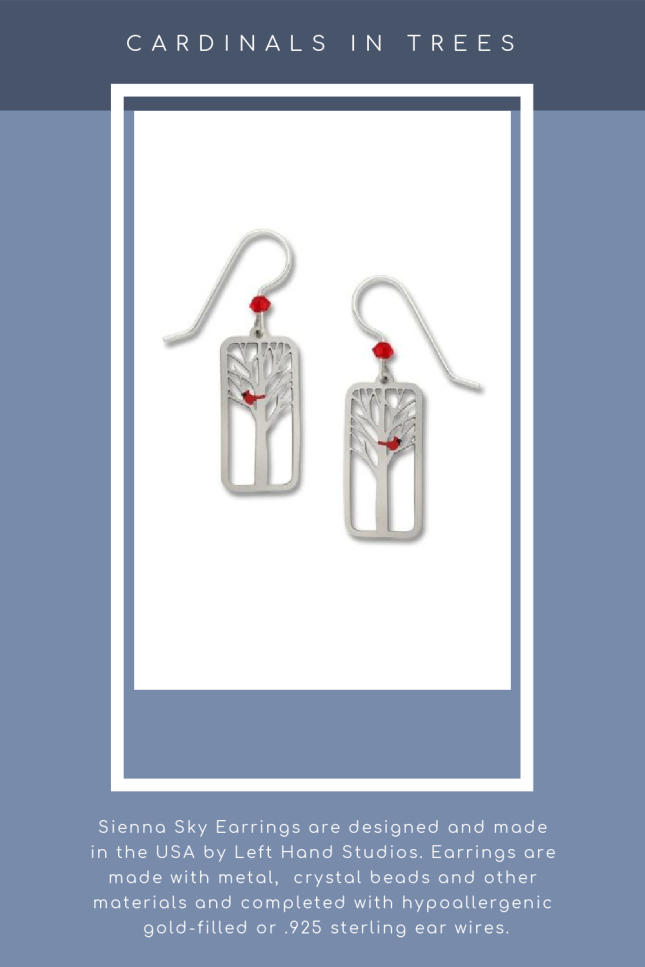 Blue Jays $19.99 Cardinals in Trees $19.99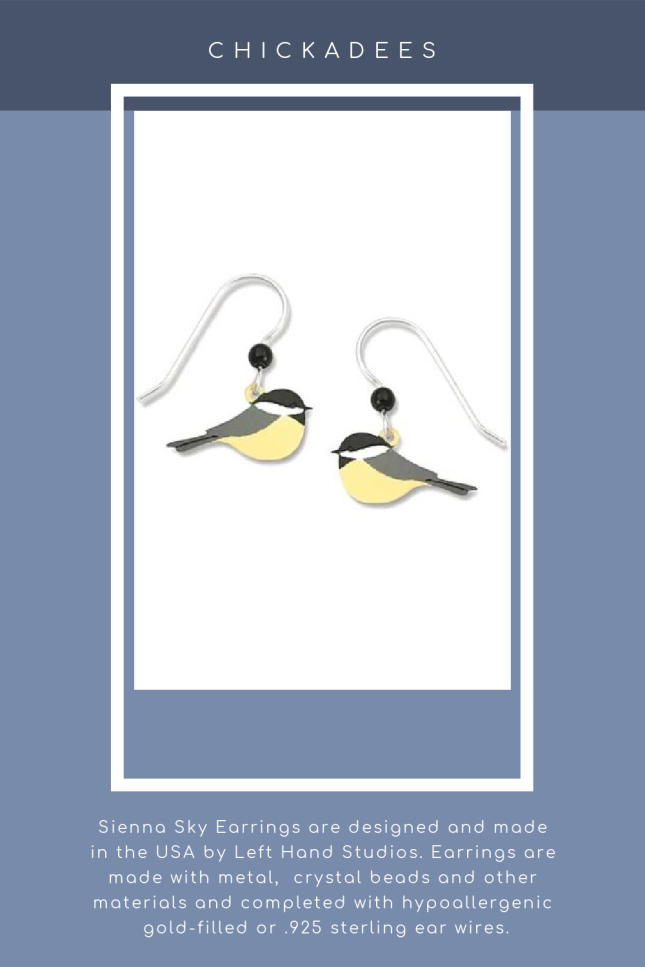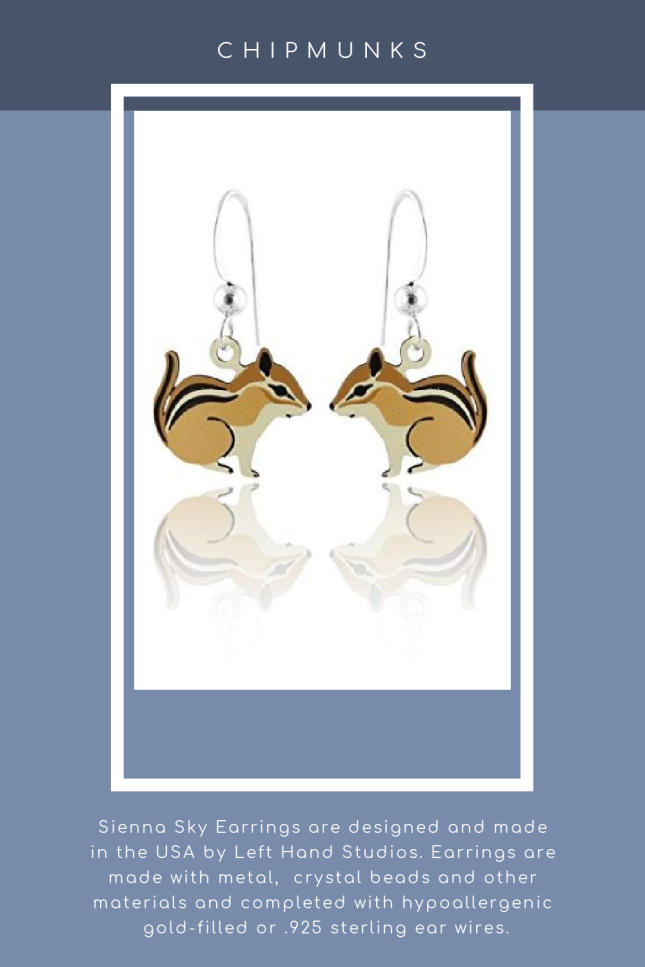 Chickadees $19.99 Chipmunks $19.99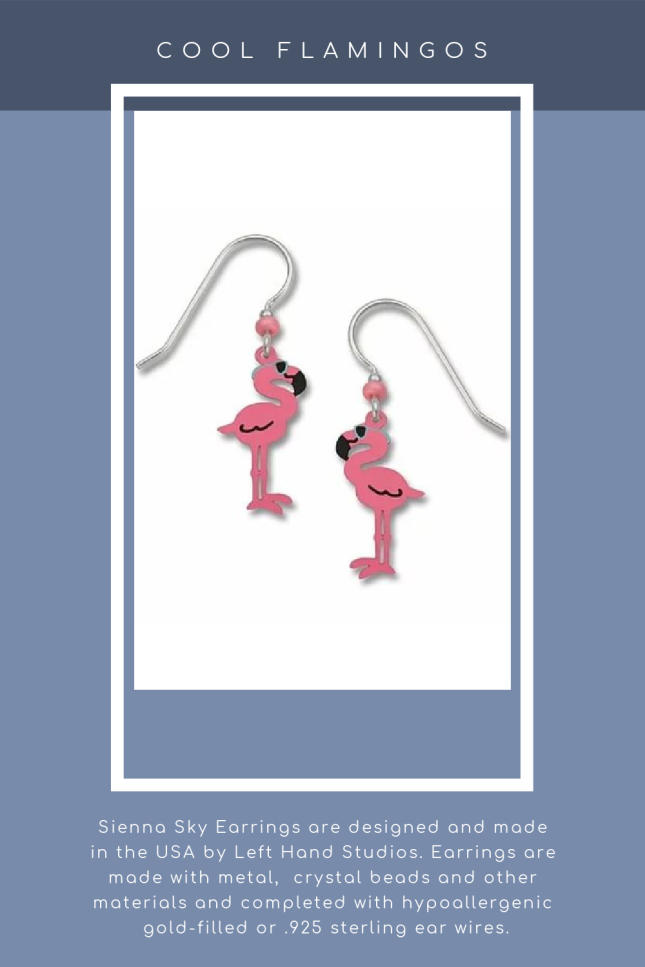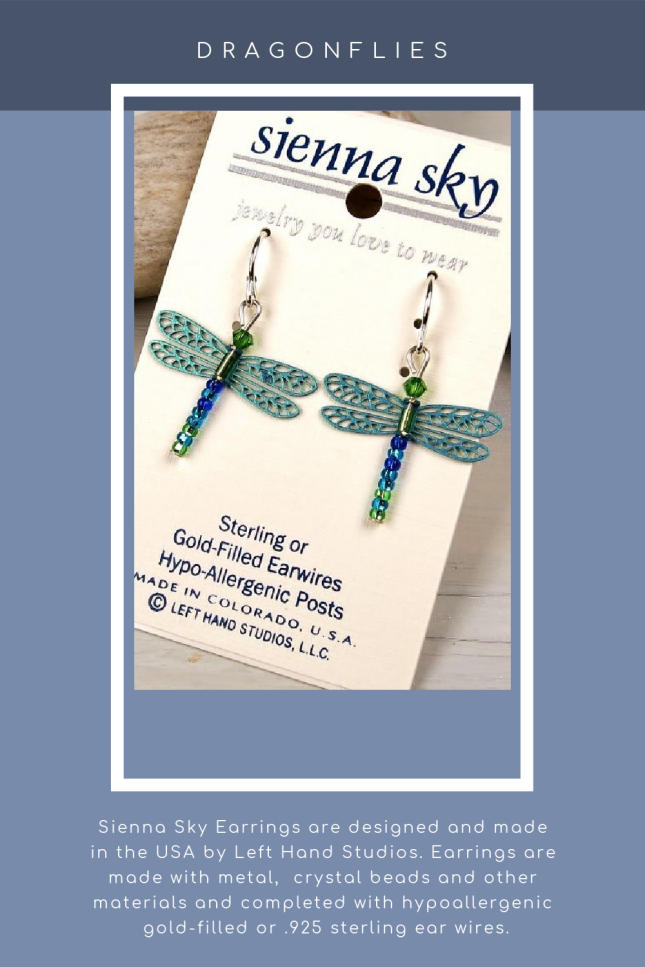 Cool Flamingos $19.99 Dragonflies $19.99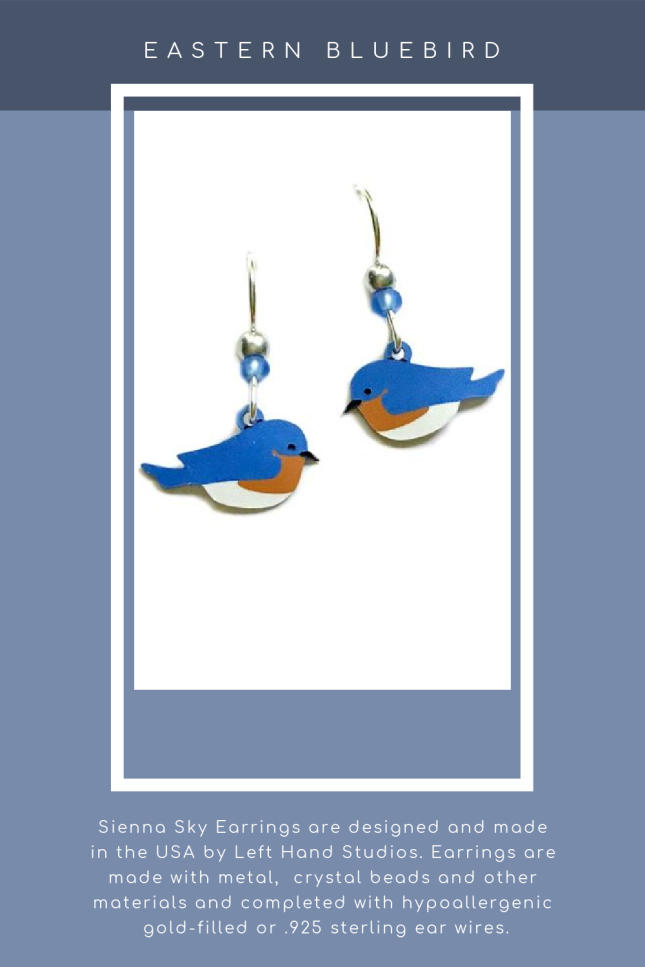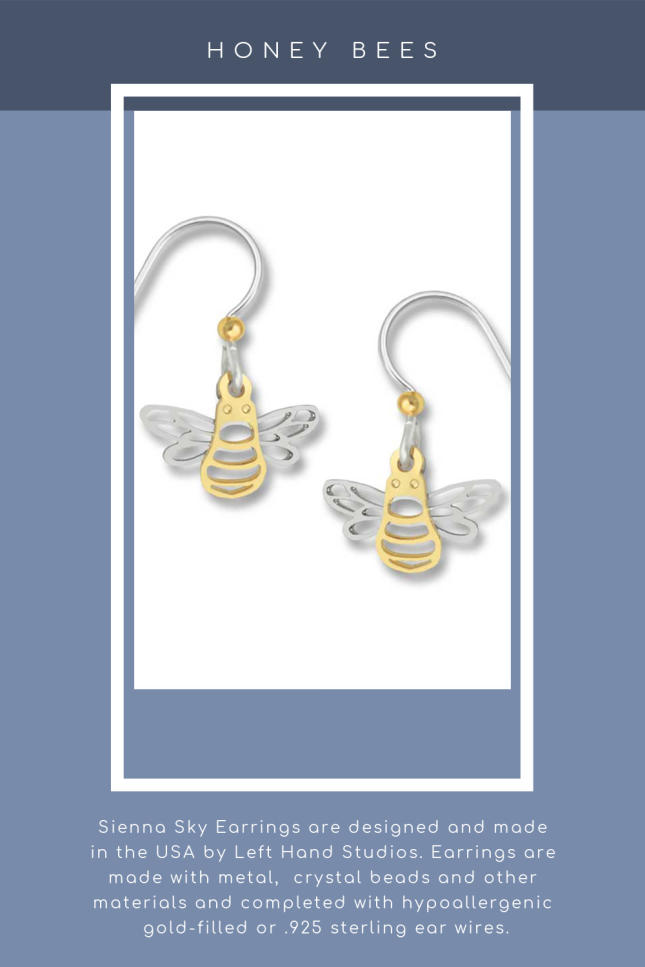 Eastern Bluebird $19.99 Honey Bees $19.99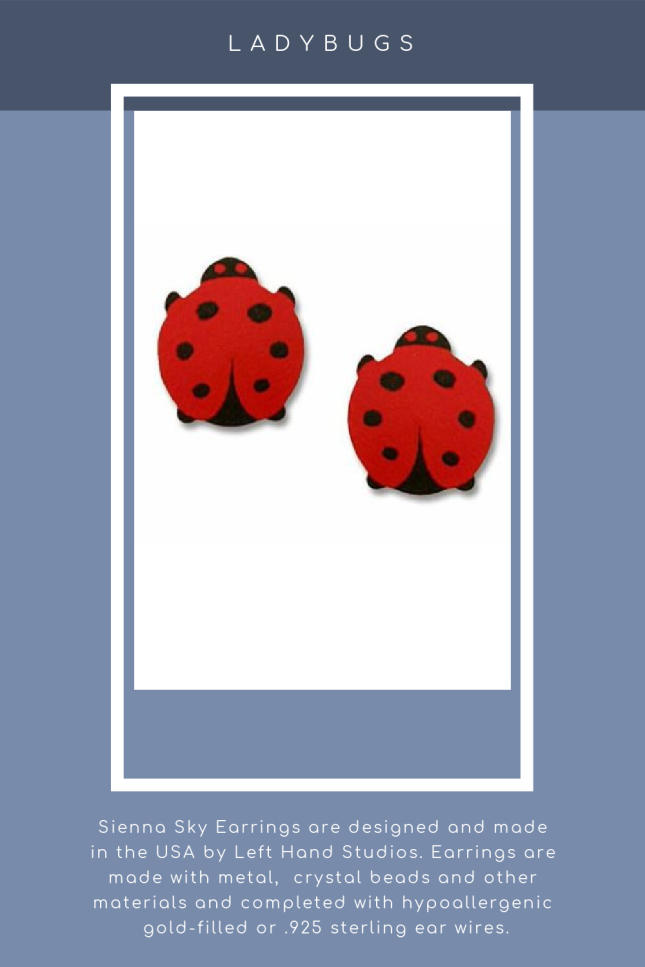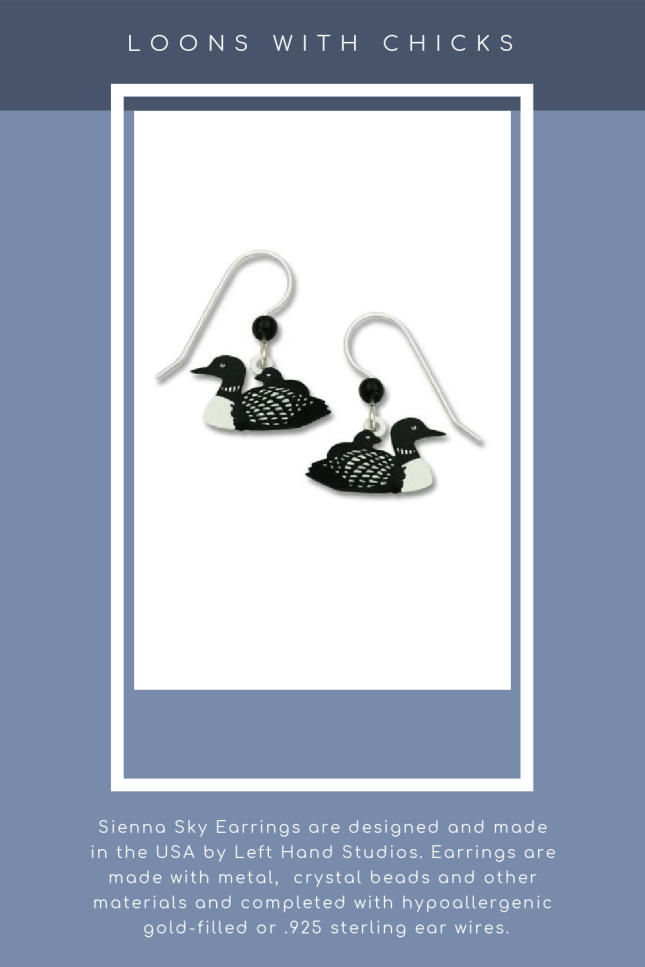 Ladybugs $19.99 Loons with Chicks $19.99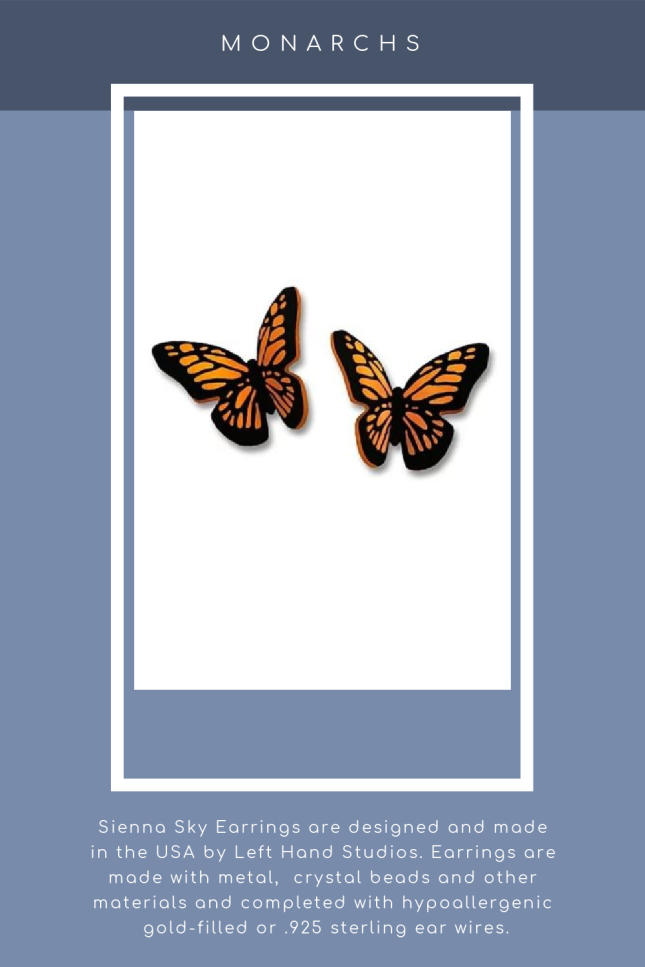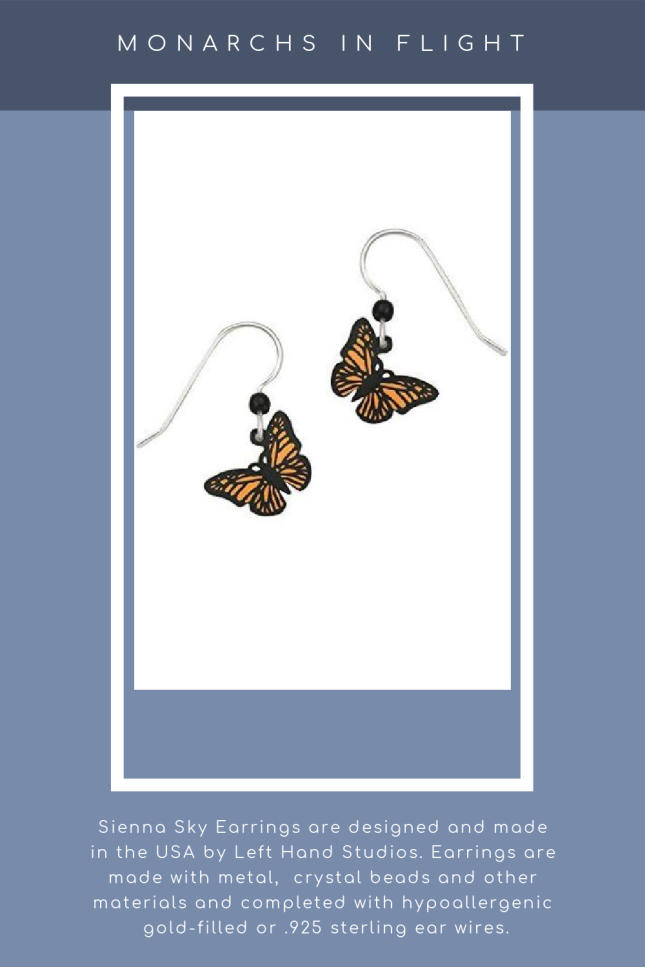 Monarch Butterfly Posts $19.99 Monarch Butterflies in Flight $19.99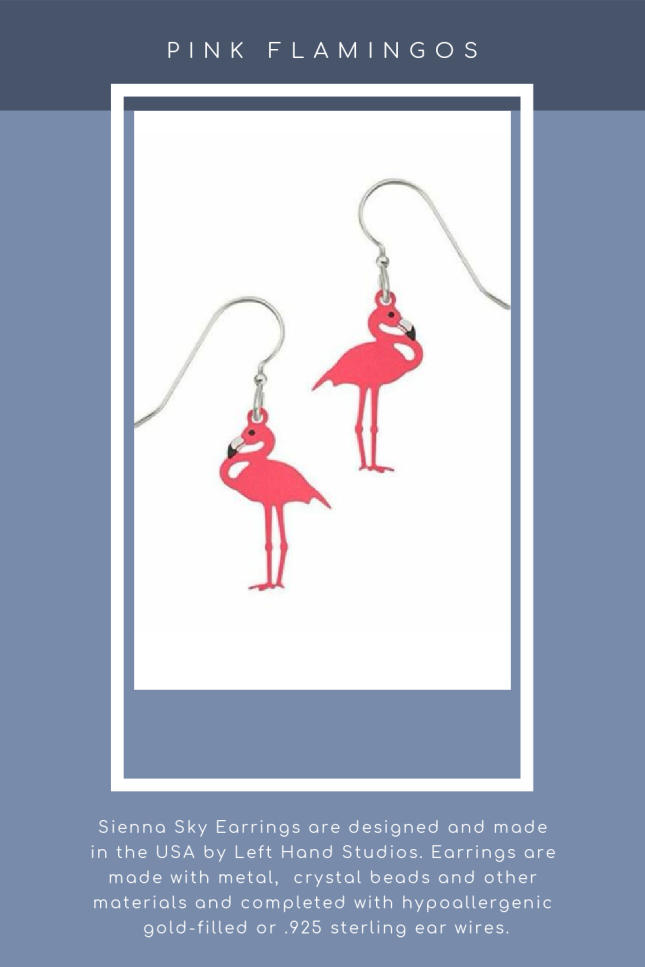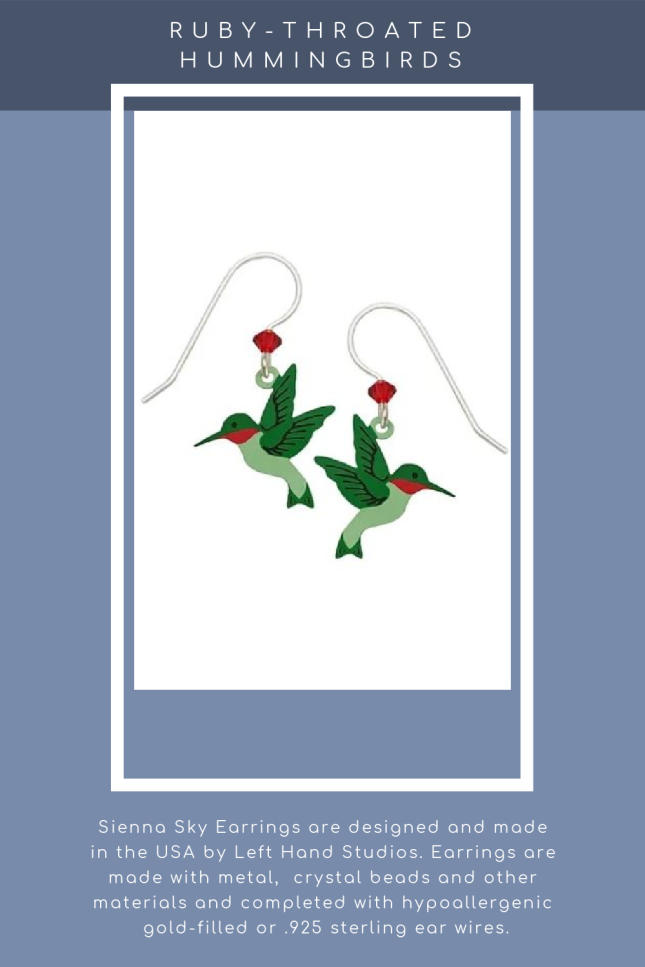 Pink Flamingos $19.99 Ruby-throated Hummingbirds $19.99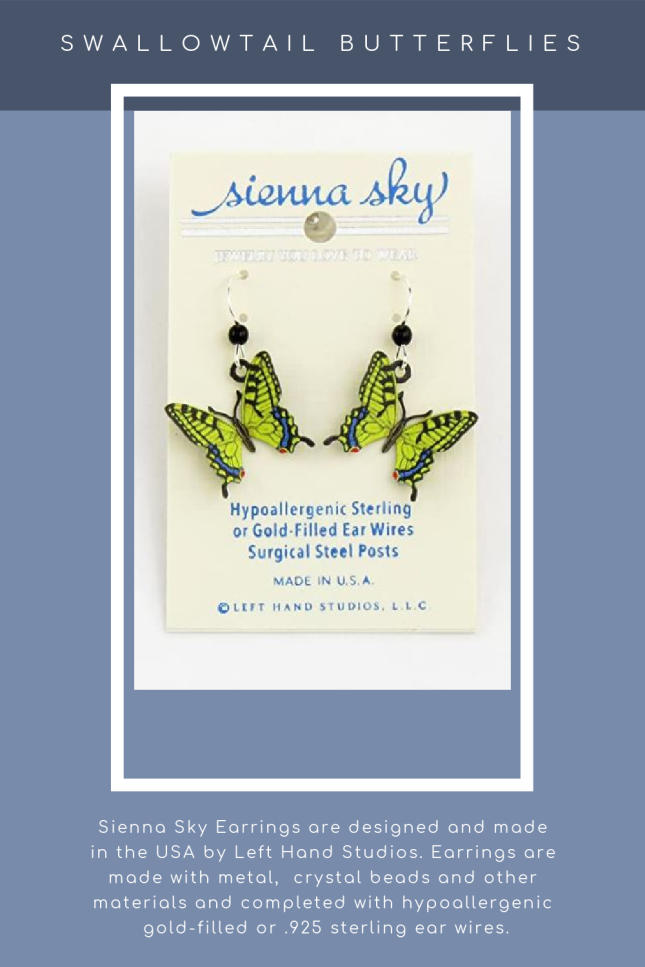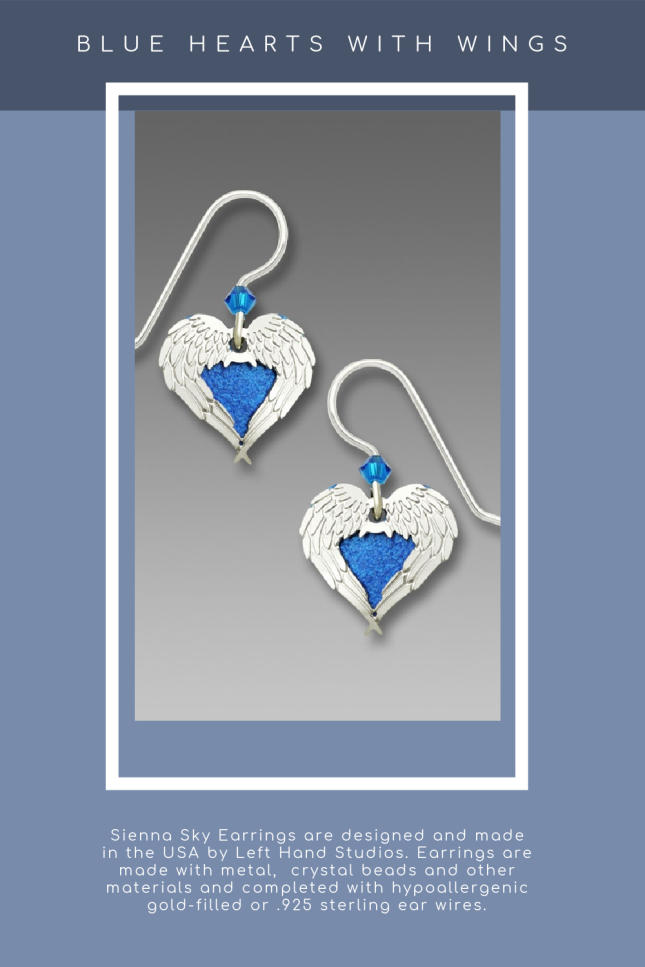 Swallowtail Butterflies $19.99 Blue Hearts with Wings $19.99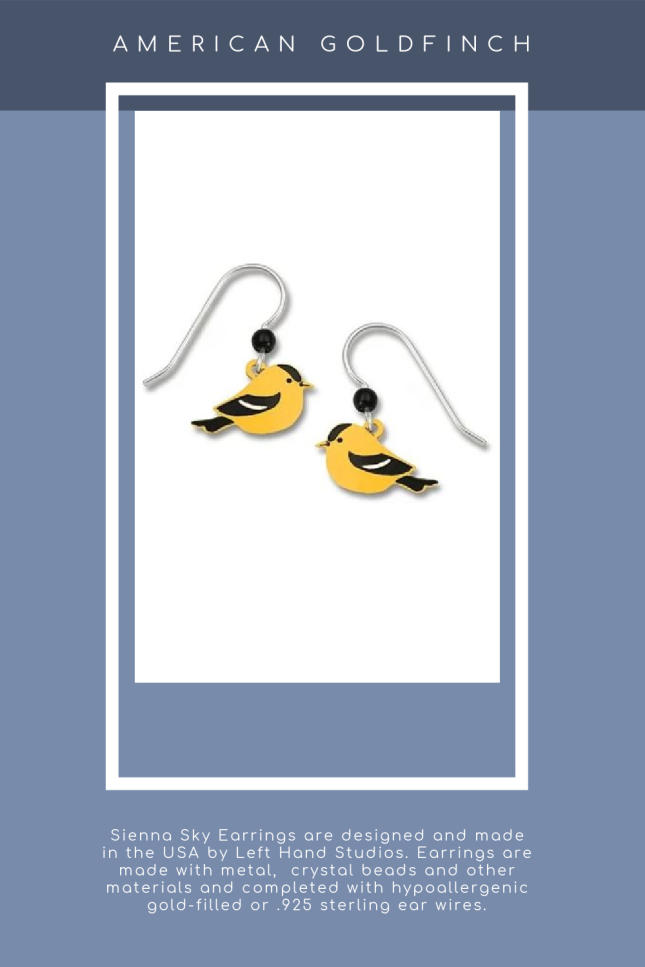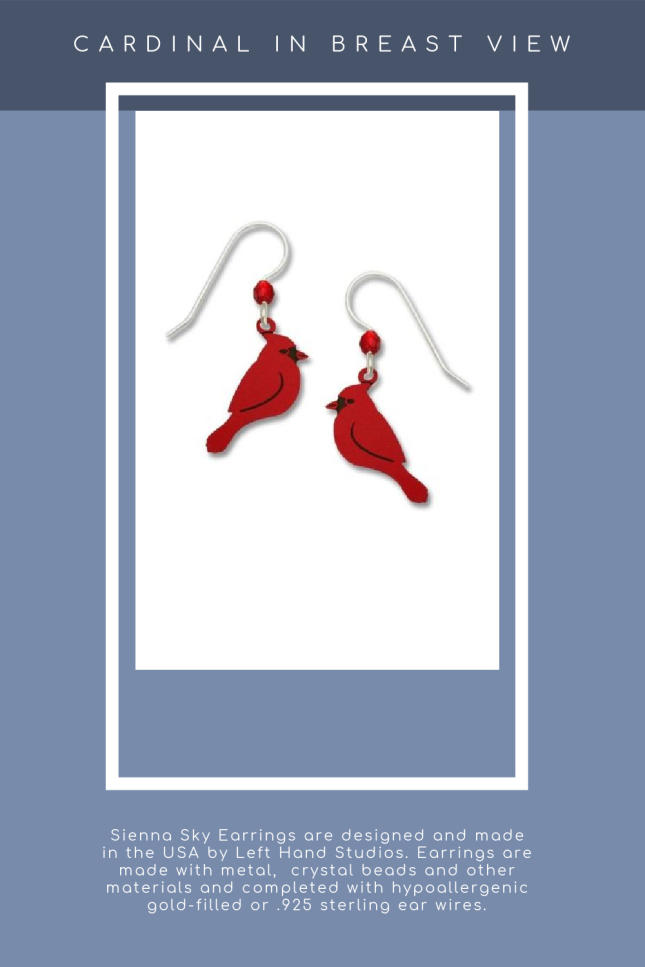 American Goldfinch $19.99 Cardinal in Breast View $19.99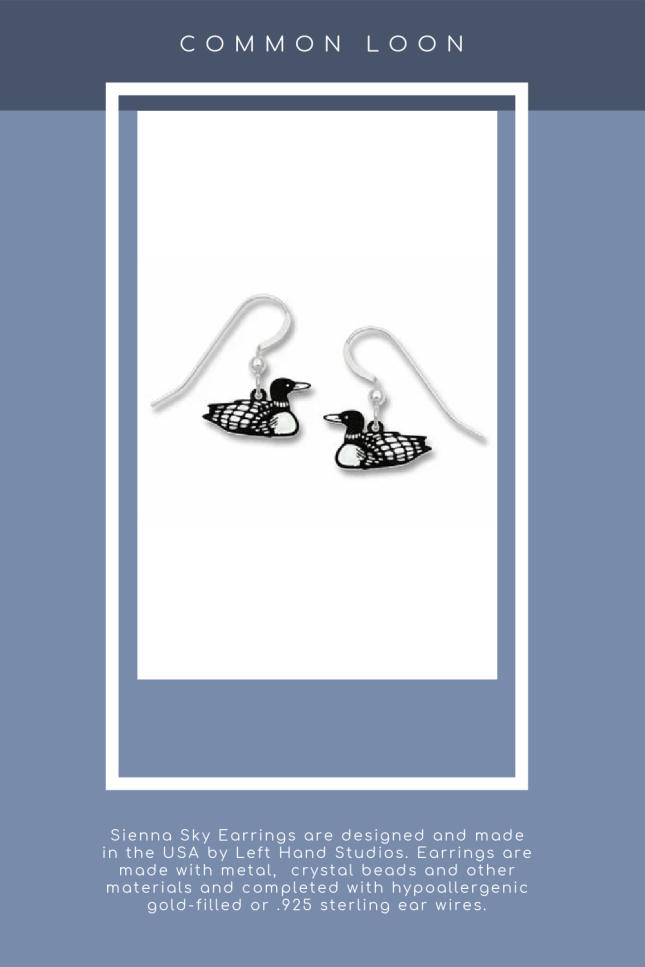 Cats with Hearts $19.99 Common Loon $19.99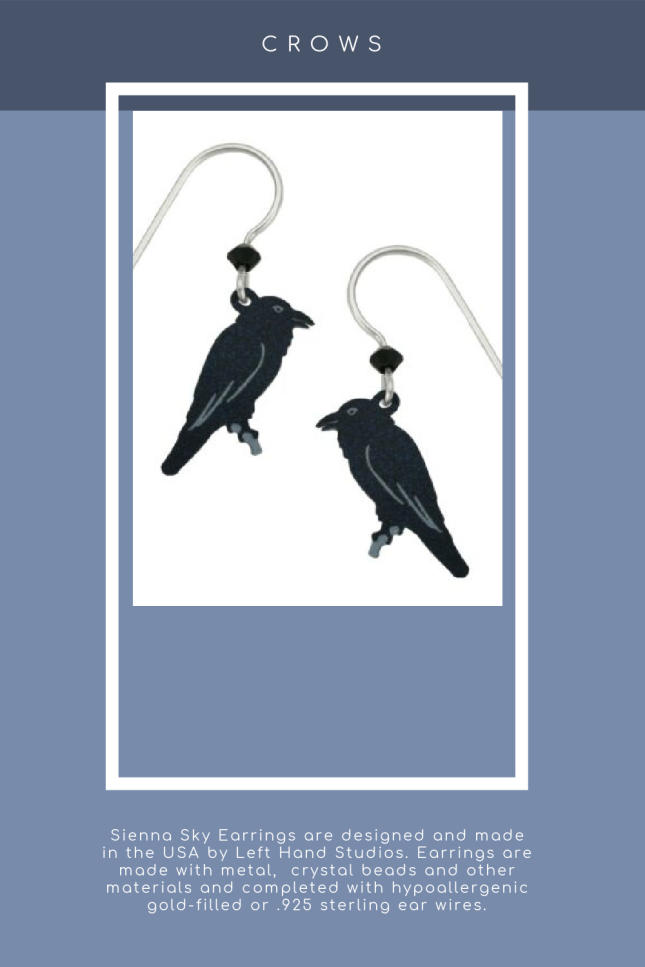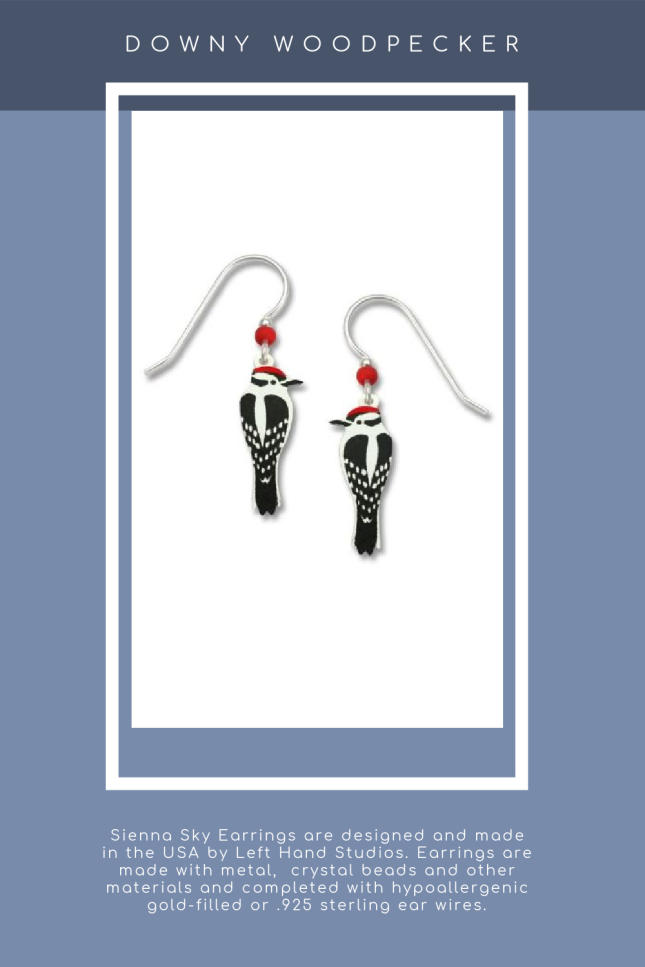 Crows $19.99 Downy Woodpeckers $19.99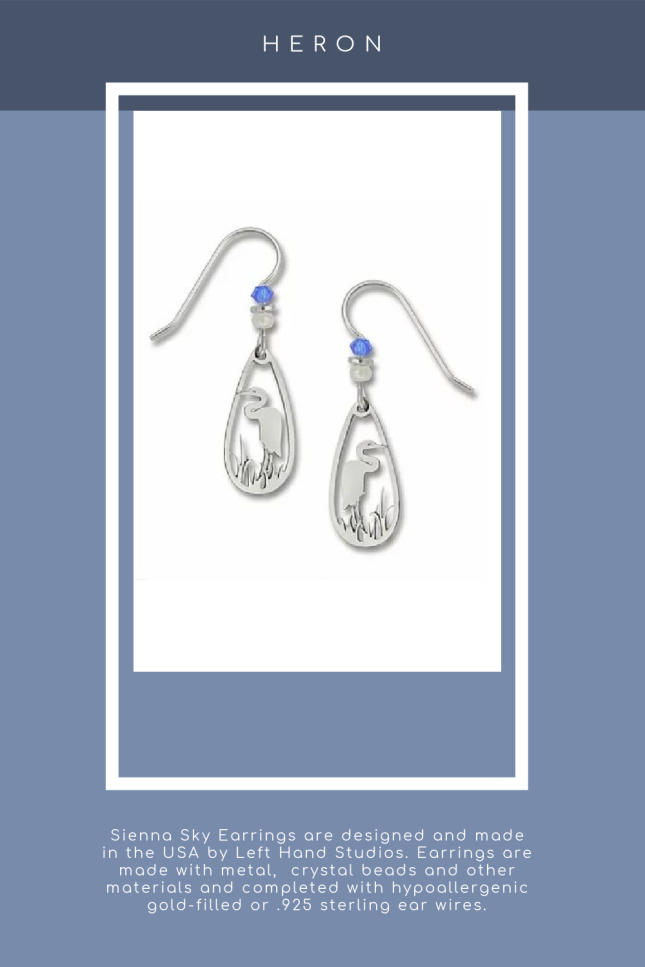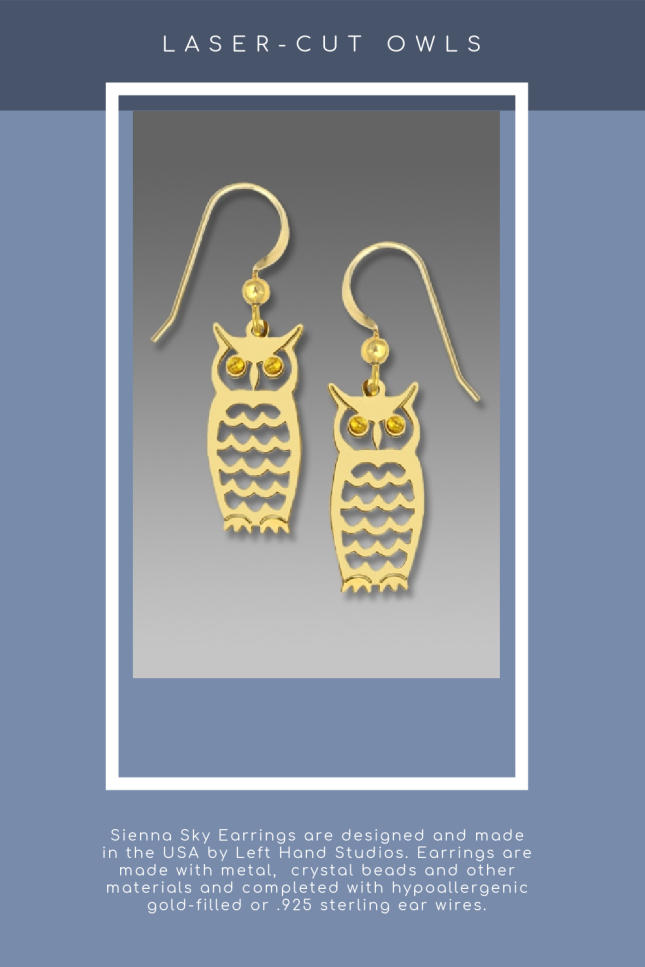 Heron $19.99 Laser-cut Golden Owls $19.99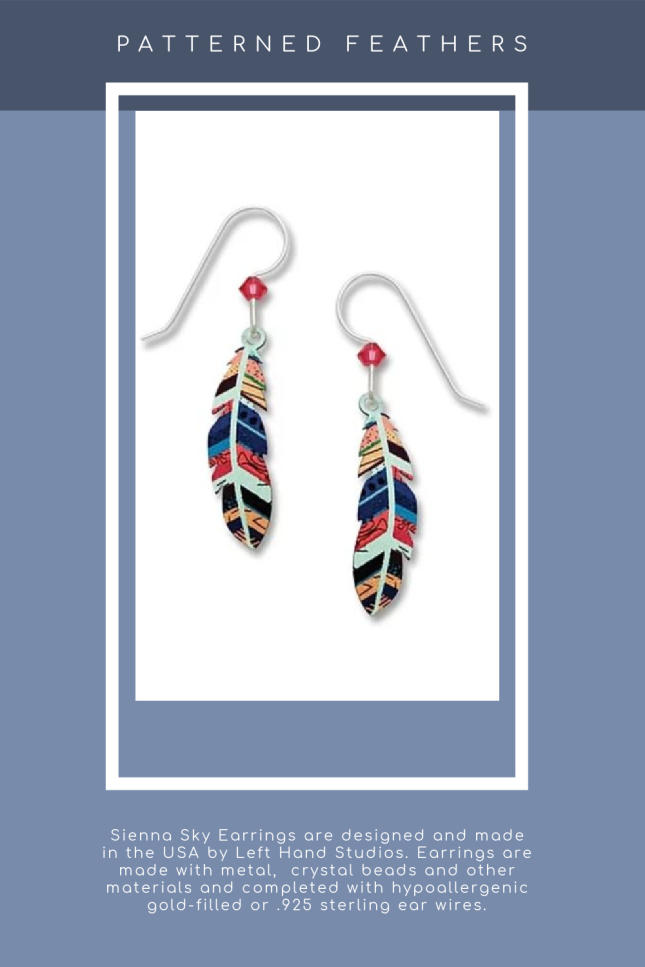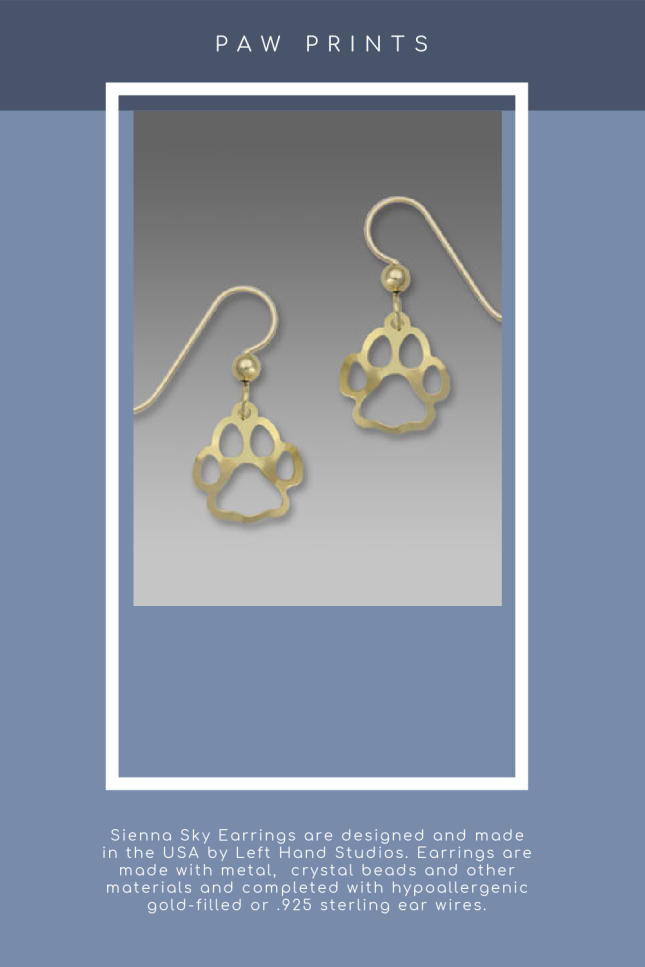 Patterned Feathers $19.99 Golden Paw Prints $19.99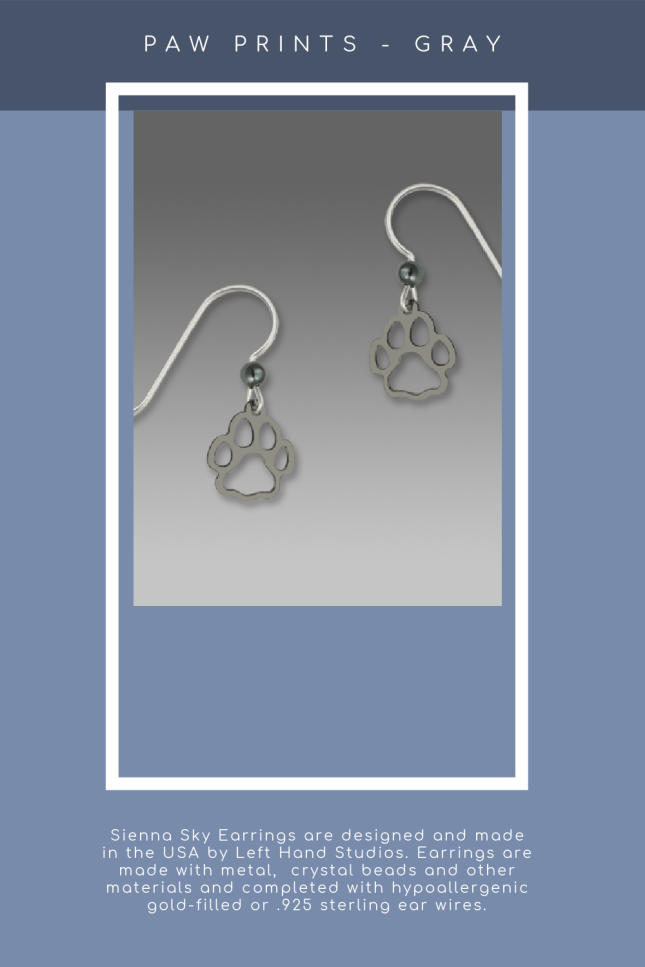 Paw Prints in Gray $19.99 Raccoons $19.99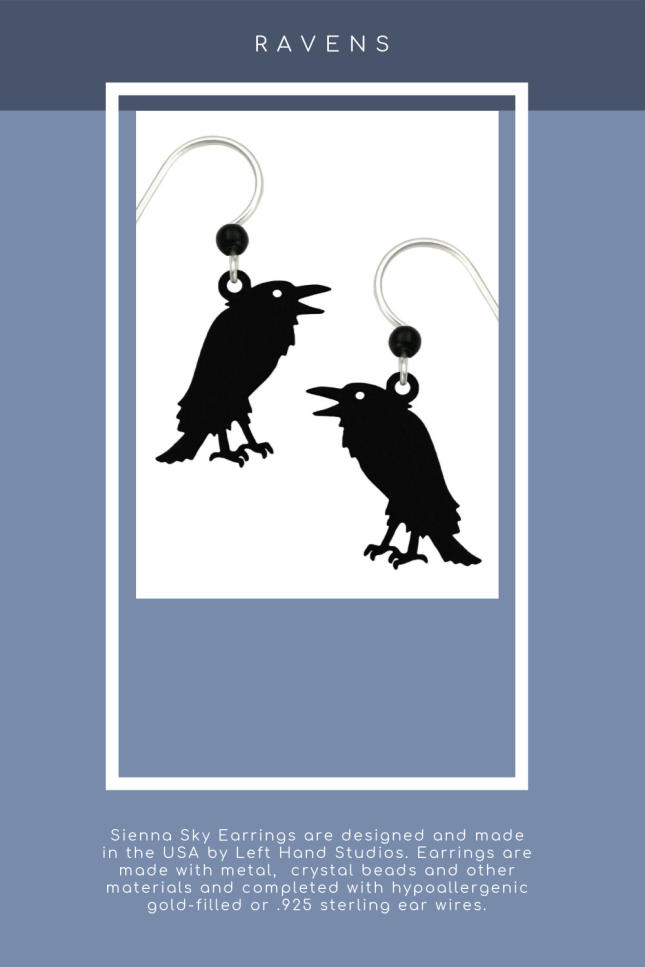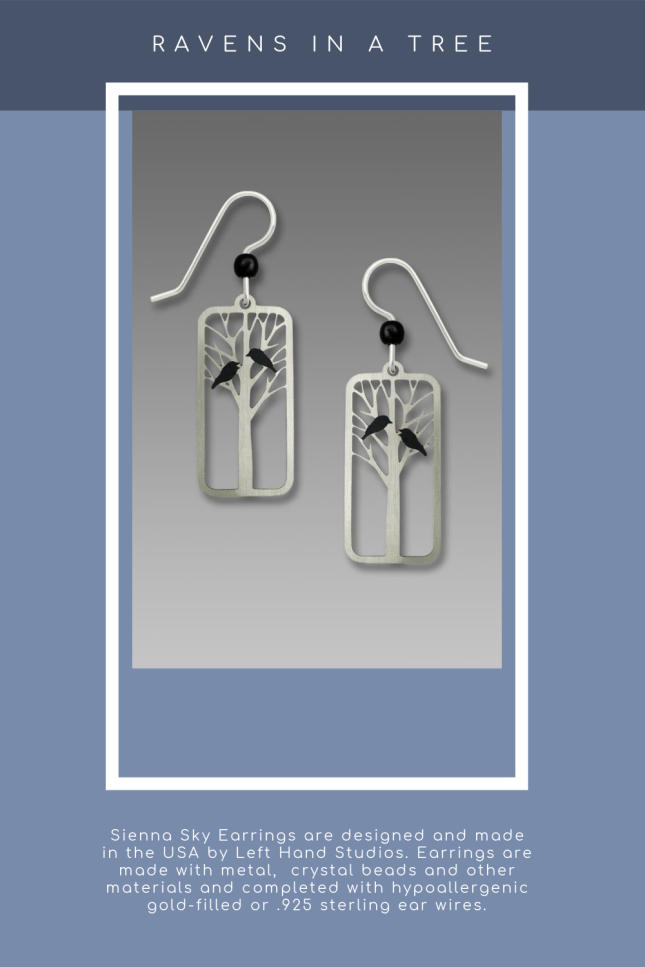 Ravens $19.99 Ravens in Trees $19.99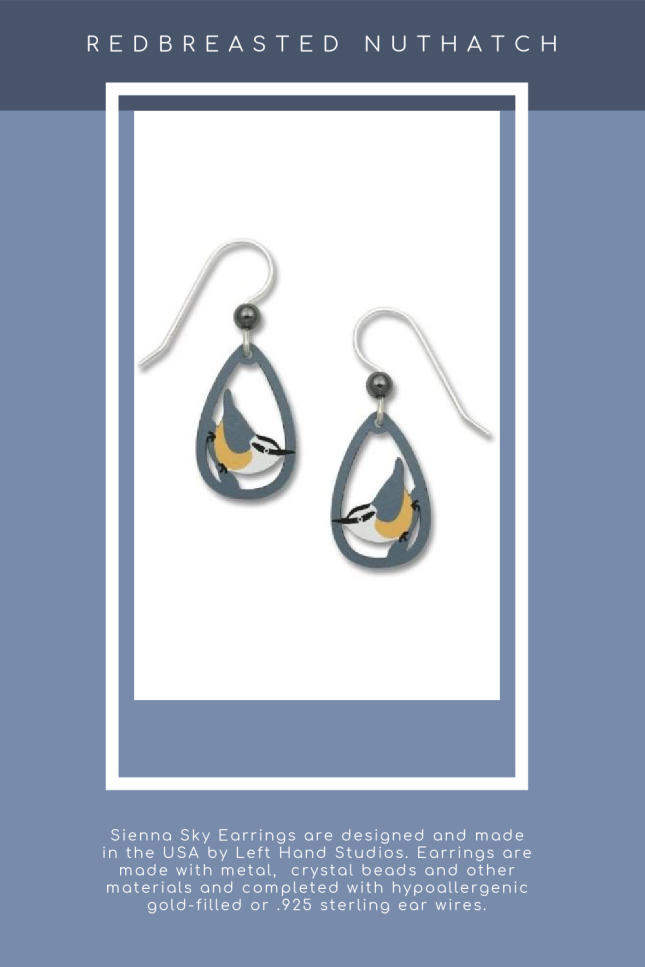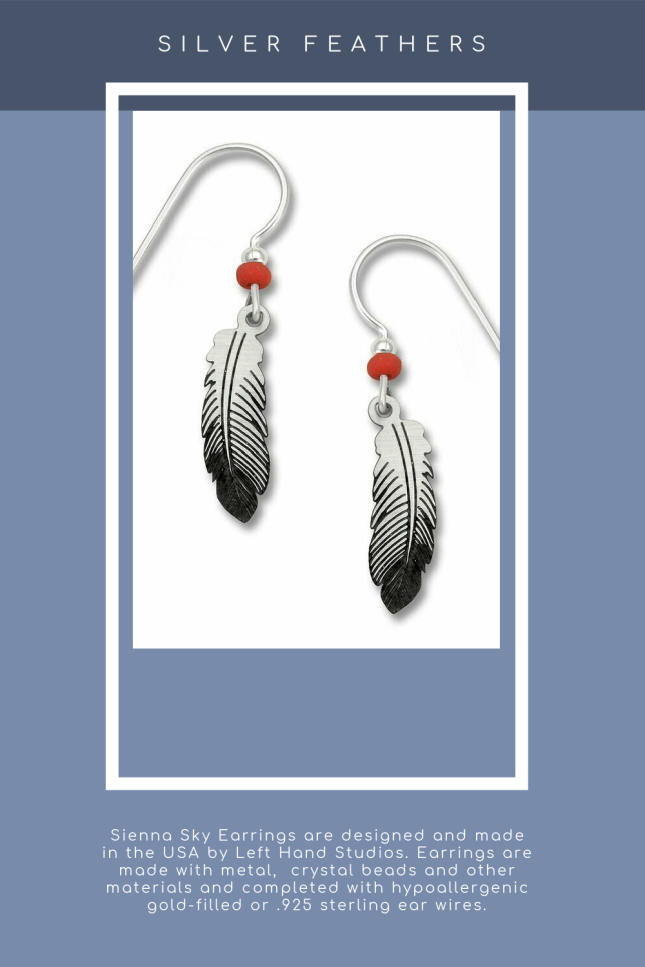 Red-breasted Nuthatch $19.99 Silver Feathers $19.99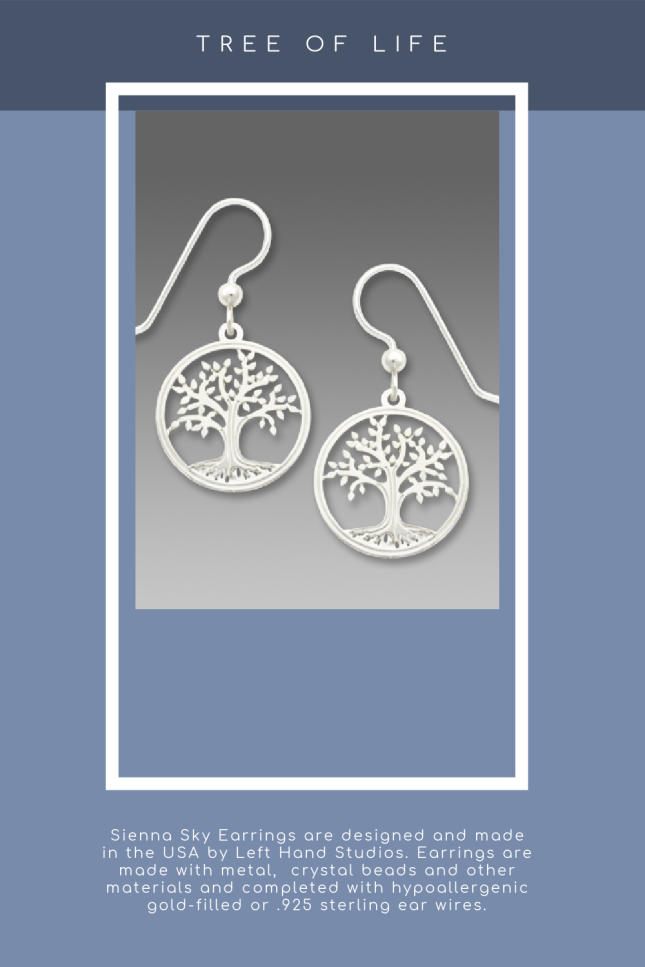 Tree of Life $19.99