Mira Fair Trade
Fair trade products support women around the world by providing opportunities to market their talents. Each product is handcrafted by a hardworking woman who is able to live her dream of becoming self-reliant and supporting her family.
All items can be picked-up curbside or delivered to your home.
Please call the store to purchase: (248) 548-2424.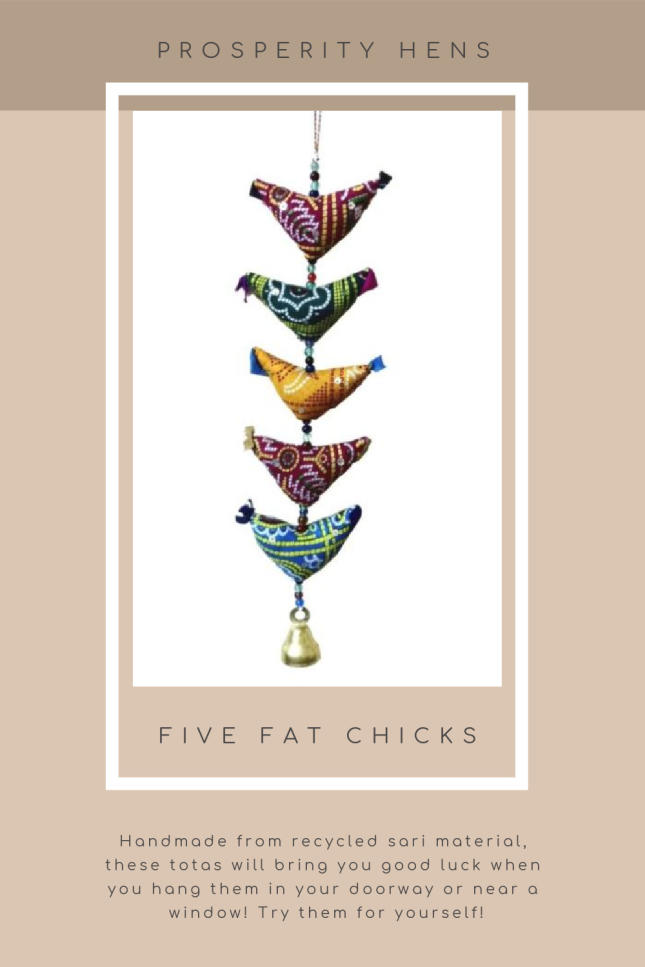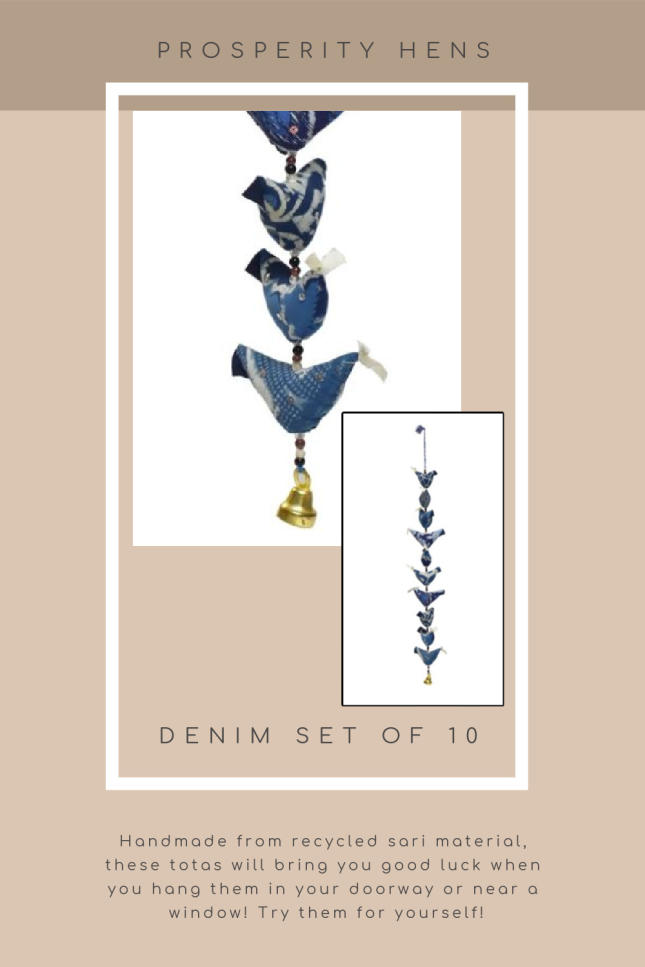 Five Fat Chicks - Prosperity Hens $16.99 Denim Prosperity Chicks - Set of 10 $21.99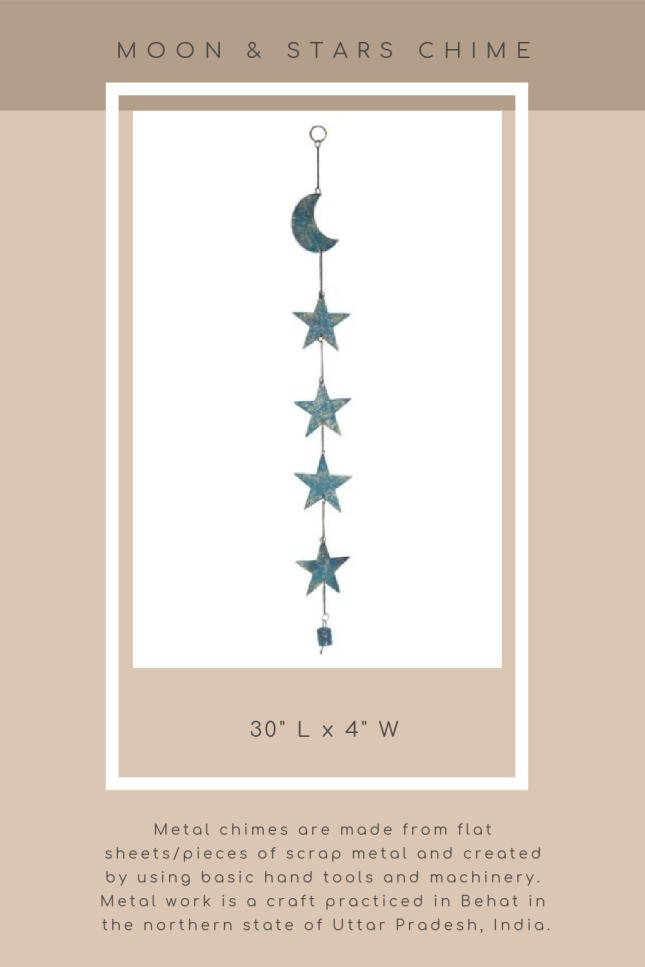 Moon & Stars Chime $19.99