Rustic Handmade Bird Houses
These bird houses were handcrafted from recycled wood and metal from old barns and homes in southeastern Illinois. Each design represents a particular structure that is common to that part of the state. Through the use of the recycled materials, some being up to 100 years old, a decorative and nostalgic piece of folk art has been created. You can enjoy each of them as a wonderful indoor accent, or to adopt an outdoor bird family, providing them with a cute and cozy shelter. Made in the U.S.A., just down the road.
All items can be picked-up curbside or delivered to your home.
Please call the store to purchase: (248) 548-2424.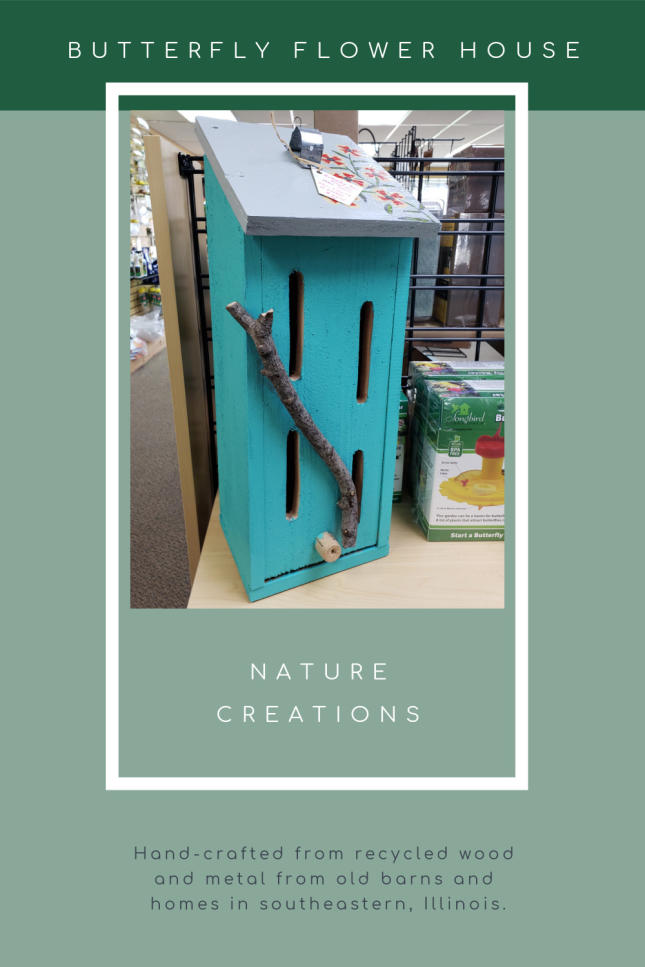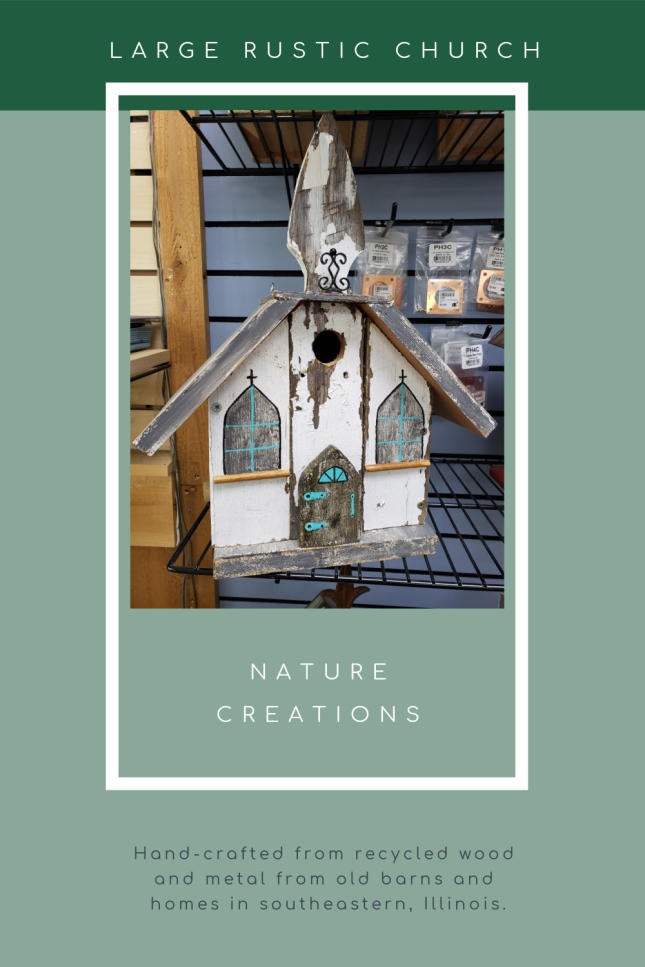 Butterfly Flower House $37.00 Large Rustic Church $48.00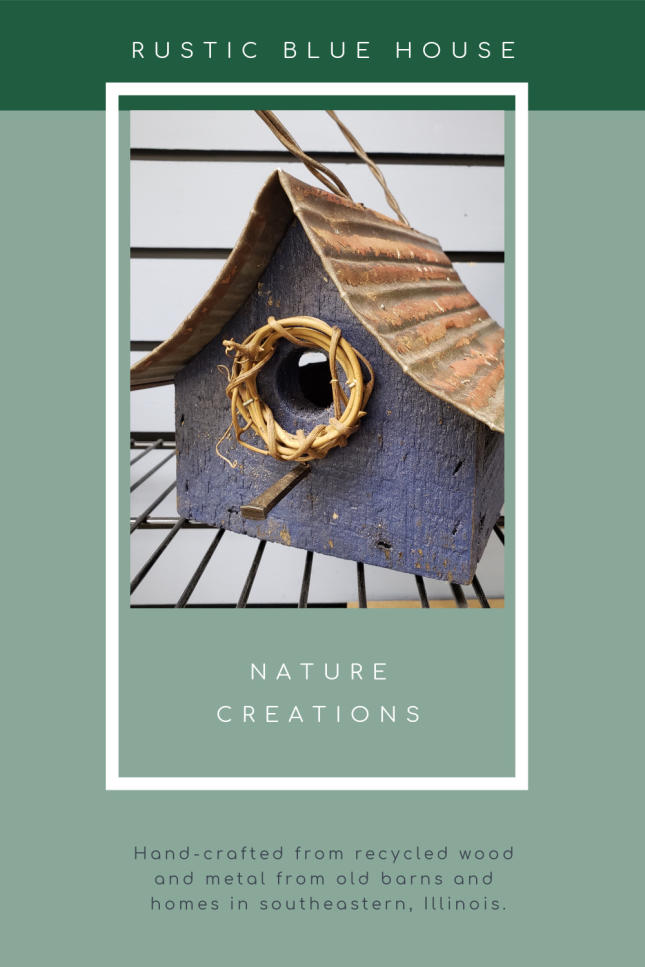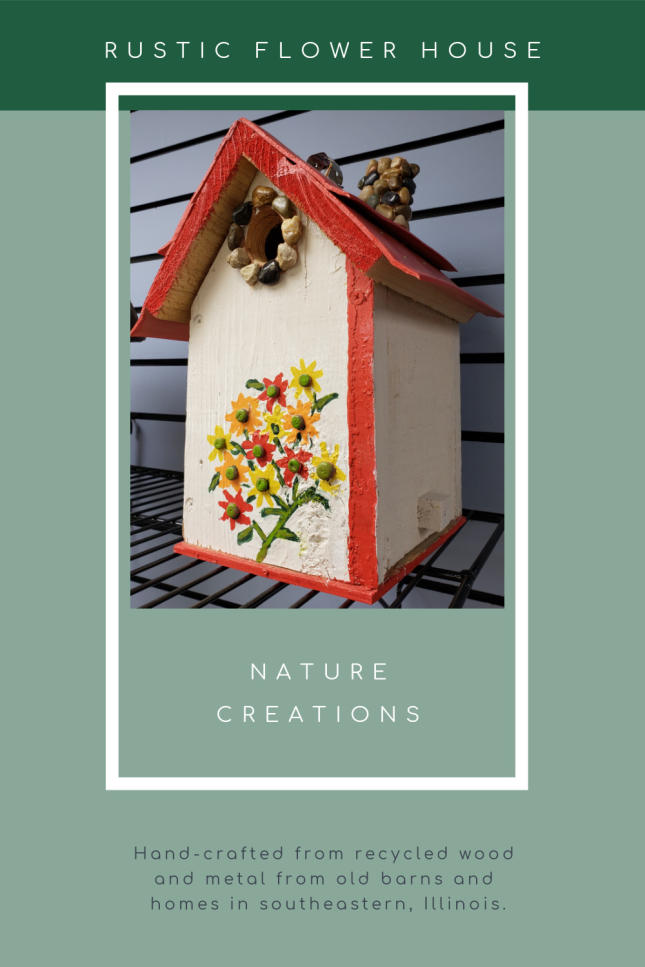 Rustic Blue House $43.99 Rustic Flower House $45.00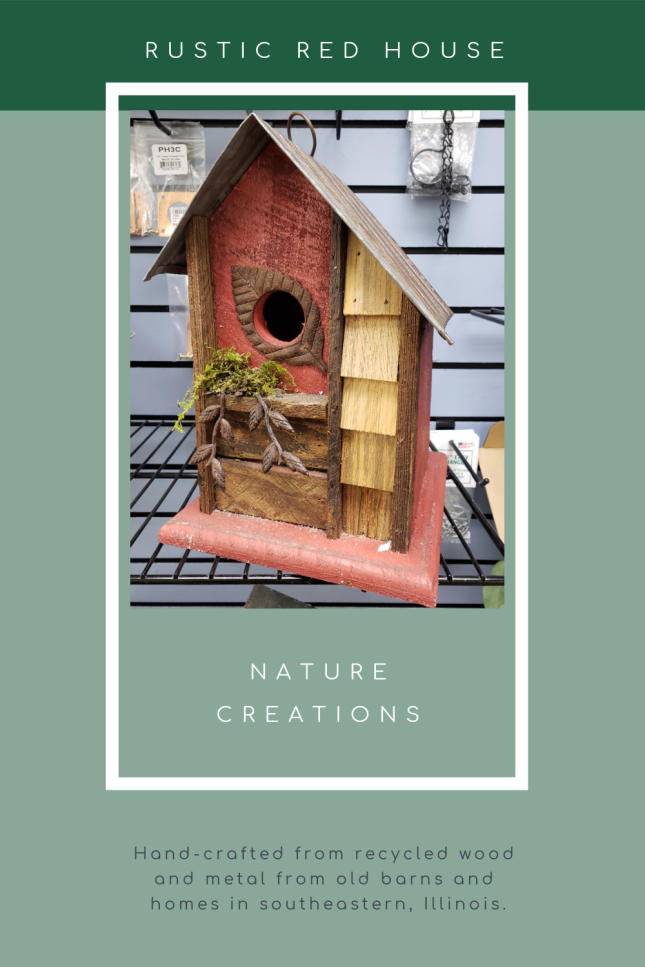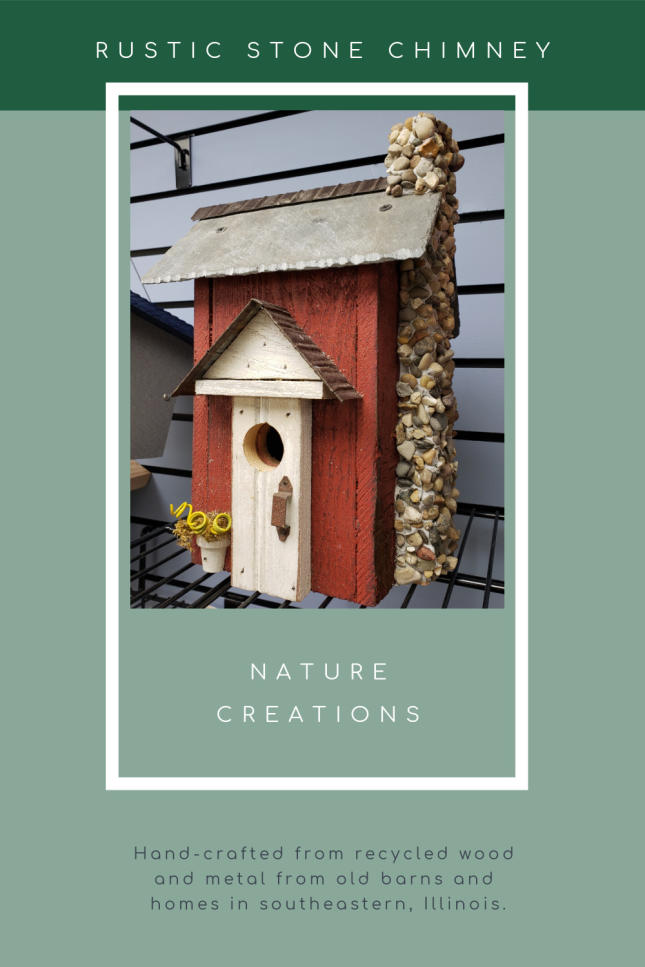 Rustic Red House $68.99 Rustic Stone Chimney $191.99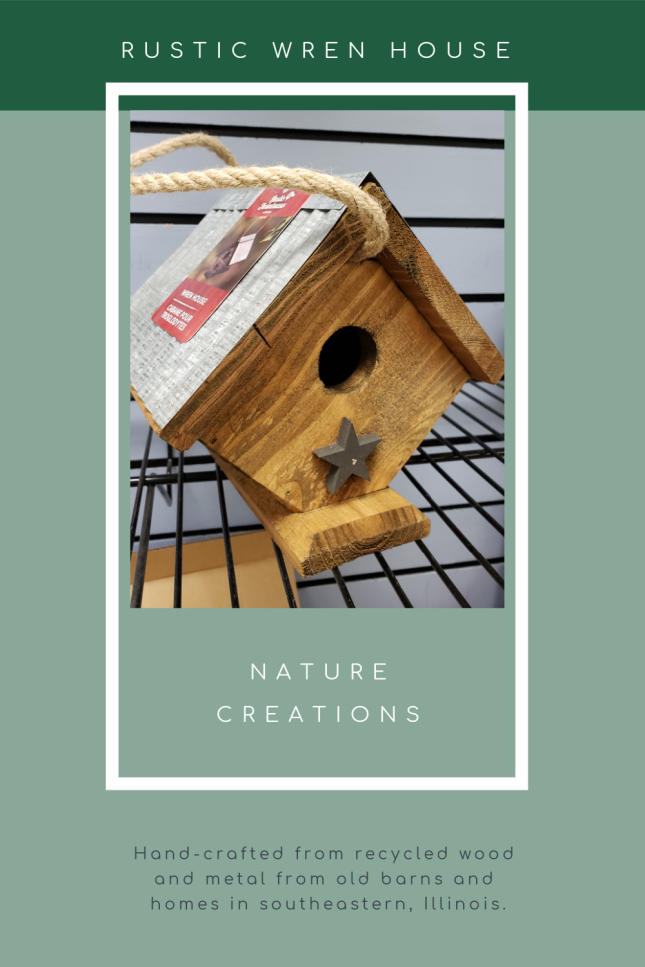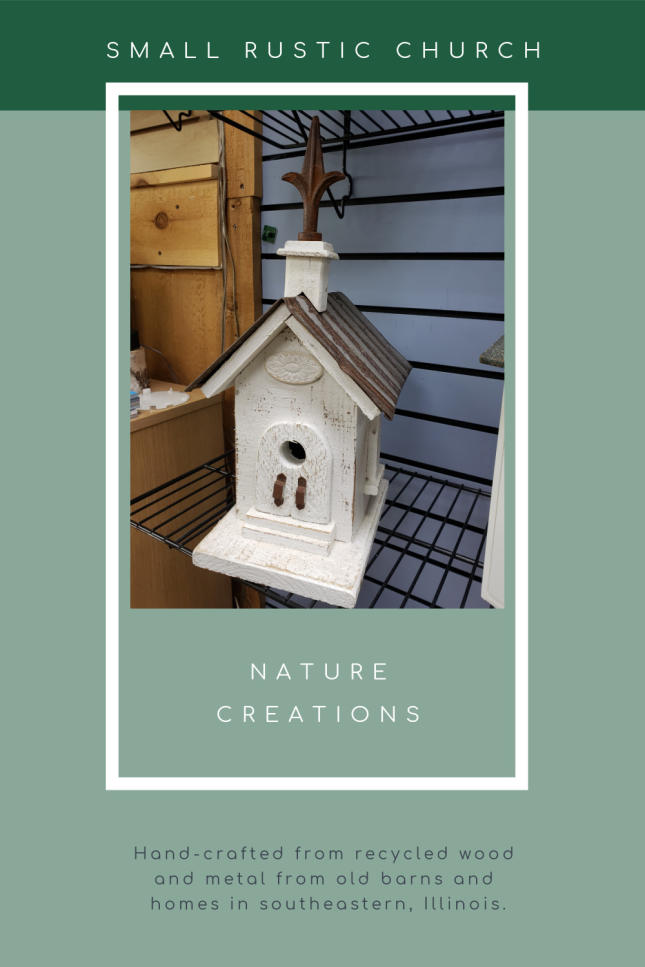 Rustic Wren House $16.99 Small Rustic Church $58.99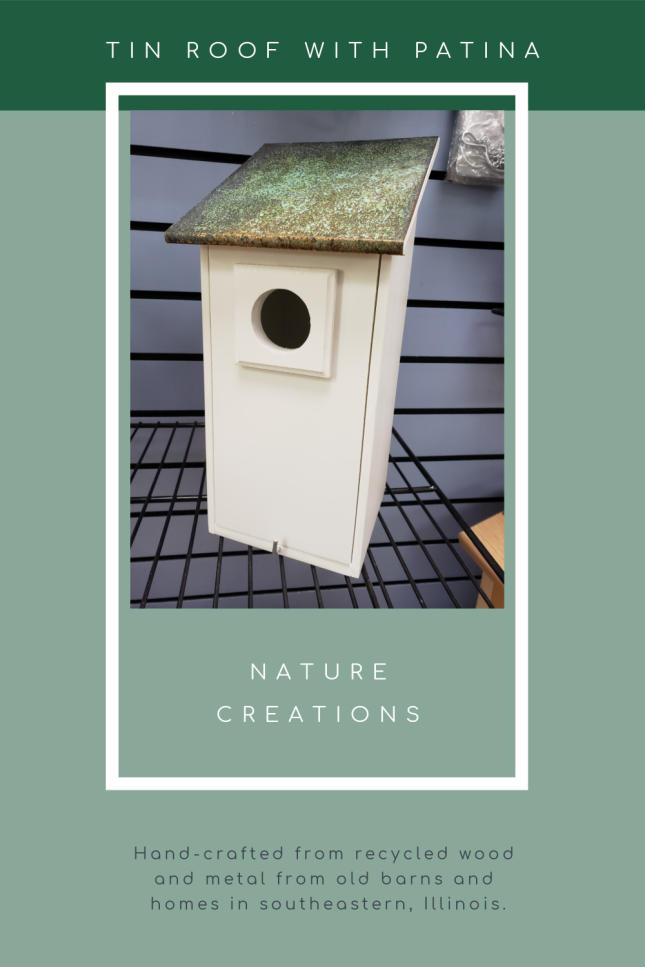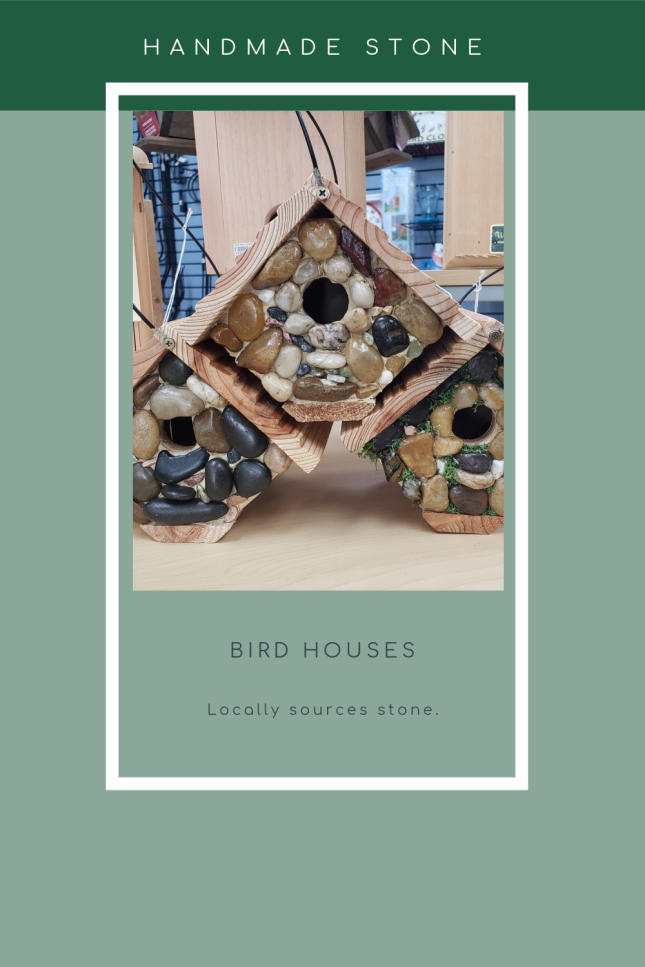 Tin Roof with Patina Bird House $59.99 Handmade Stone Bird Houses $28.99